If you are interested in lessons, please fill out the link under the lessons tab.
Weekly lesson times are currently filled, but additional weekly lessons may be available January 2023 or March 2023. Drop-ins may be an option as well. Contact kepleystudio@gmail.com for details.
Come see us at the Kepley Studio Holiday Percussion Ensemble Concert!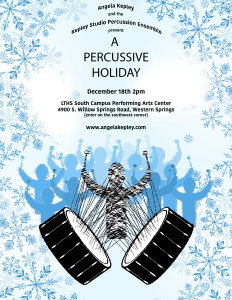 Save the Date!
Percussion Ensemble Concert 3/19/23